Up to the minute club news here: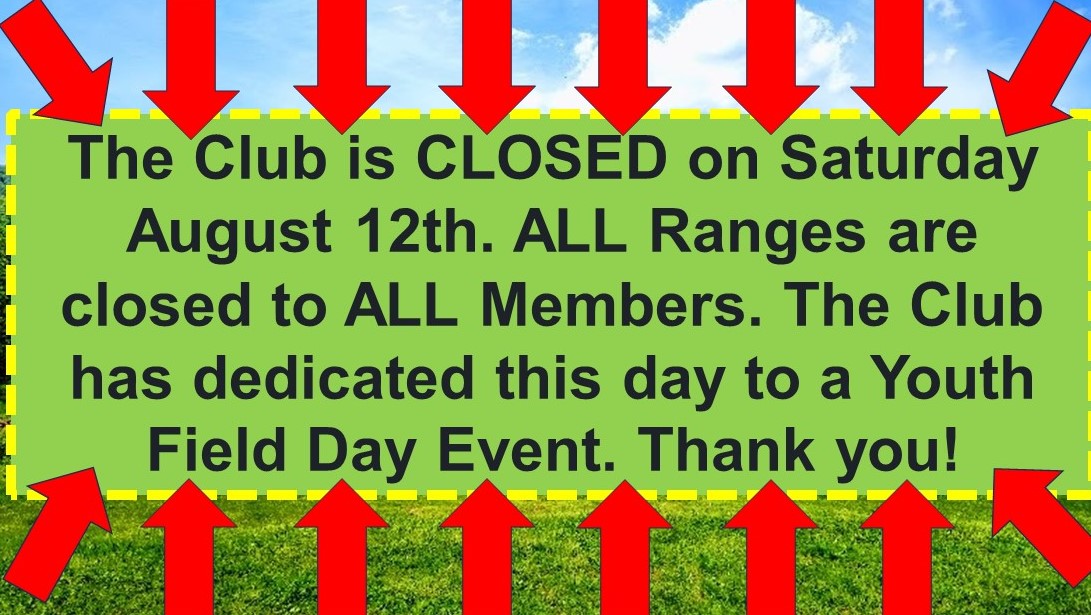 Section 9.14 Legal Targets as per MCSA BYLAWS STATE. Do not place or shoot at
anything placed on top of the dirt backs (berms), target boards or target frames at any of
the ranges. The only legal targets are:
paper, balloons, clay birds, metal targets placed by the Association and those targets which
can be legally purchased and are recognized by state and national shooting organizations.
Targets must be placed in front of berms or safe back stops.
a.) Any Member using a 50 BMG weapon must provide their own steel targets placed
safely in front of the berm area.
b). Exploding targets, incendiary rounds, AP armor piercing and tracer rounds are
prohibited.
THERE WILL BE NO SATELLITE VENDOR SALES OF MCSA MEMBERSHIPS THIS YEAR. ALL 2023 MEMBERSHIP
FORMS MUST BE PRINTED OFF WHEN AVAILABLE AND EITHER MAILED IN - OR - BROUGHT TO A MEMBERSHIP
MEETING THE FIRST THURSDAY OF EACH MONTH - OR - OCCASIONAL DATES TO BE POSTED ON THE
CALENDAR, IMPORTANT ANNOUNCEMENTS AND FACEBOOK PAGE WHEN THE GATE WILL BE OPEN TO STOP
IN AT THE CLUBHOUSE.
LIFE MEMBERS ARE REQUIRED TO REAPPLY EACH YEAR FOR AN
UPDATED MEMBERSHIP CARD AND THE 2023 GATE CODE. THANK YOU.

Do not use the 2022 Membership Application for 2023 Memberships.
2023 are available here: 2023 Membership application
All applications will be done via mail-in or in person at the Membership
Meetings held the first Thursday of each month. There will also be
occasional Sunday mornings when the gate will be open for people to
stop in at the Clubhouse in order to obtain Memberships.
SHOTGUNS
NO SHOTGUNS, SLUG OR SHOT ON THE 1000/500 RANGE!!!!Patterning shotguns is to be done on the "Shotgun Patterning Range". Which is the small
50 yd range east of the Pistol Range, clearly marked SHOTGUN RANGE, next to the Police
ox. Tactical shotgunners are to use this range also. Shotgunners may also use the trap and
5 stand ranges for their practice. All patterning and tactical shotgunners need to bring their
own target and target stands. You MUST clean up and remove your debris from the ranges.
SHOTGUN SLUG SHOOTERS
You may use the new 200 yard auxiliary range.ONLY SINGLE PROJECTILE SLUGS ON NEW 200 YARD AUXILIARY RANGE.
NO SHOT ON THIS RANGE.
SHOTGUNS ARE TO BE SHOT ONLY ON THESE RANGES UNDER THESE TERMS. VIOLATORS WILL SUBJECT TO DISCIPLINARY ACTION OR LOSS OF MEMBERSHIP! NO SHOOTING WITH SHOTGUNS ON ANY OTHER RANGE.